Tomorrowland was AMAZING!
It's been a few days now since I got back from one of the biggest and most exciting electronic music festivals in the world - where apparently 2 million people tried to buy one of the coveted 180,000 tickets, which sold out in minutes - and I'm still exhausted. 
Most readers of my blog will know (having plugged it ad nauseam) that I won the privilege of photographing the festival through the Talenthouse Creative Invite competition. 
Having not had a huge amount of contact with the electronic music scene this certainly felt like an experiential leap of faith, so I took my great friend Luke Leighfield along with me as hype man and emotional crutch. Luke has just started working for the exciting music startup SoundCloud in Berlin, so we converged in Brussels, ready to head to the festival, nattily located in the appropriately named town of Boom.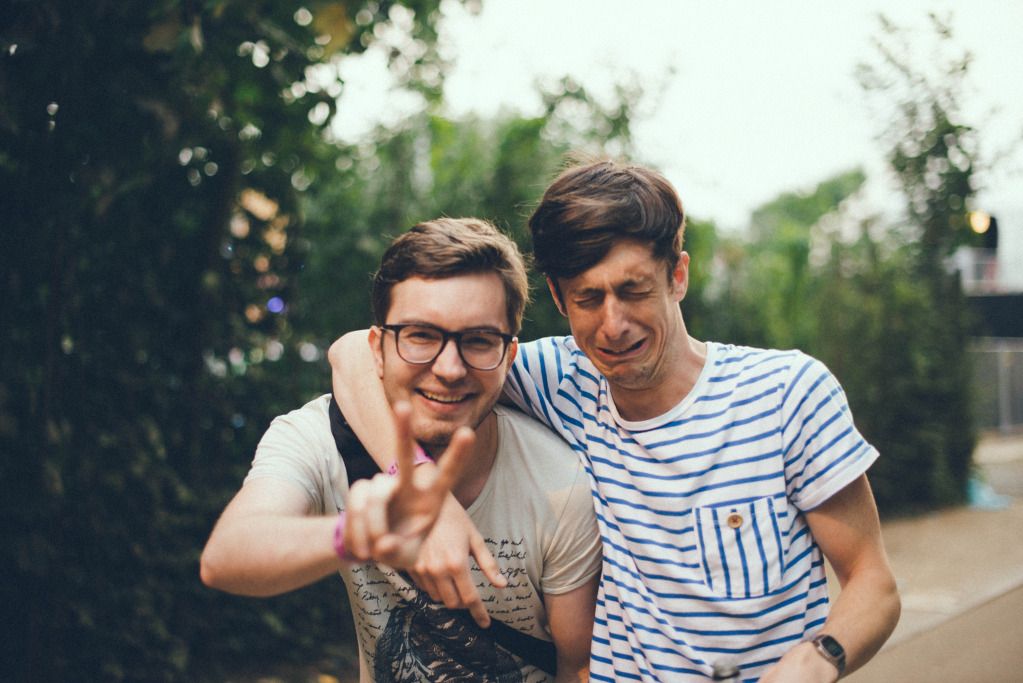 Despite lacking some of the fundamentals required to fully appreciate the richness of Tomorrowland's artistic offerings, we soon made friends with bona fide experts and even ended up hanging out with some of the main acts (Avicii, Skrillex, Ellie Goulding, LMFAO etc. I even shared toilet/bathroom space with the legendary Steve Aoki). Suffice to say that Skrillex is a rather splendid chap and I'm now sad that that the Swedish House Mafia are splitting up (after only discovering them this weekend). 
As well as being treated incredibly well by the great guys at Get In PR we were both rather astounded at the friendliness of the festival and revellers. I mean festivals are often spaces where the D®unkirk spirit is vibrantly expressed, but this was on another level. David Guetta even took the time to tell about 40,000 of us that we were the best 'party people' in the world. Before this moment, I never thought that I would count among such a group. The things you learn in Belgium. 
Visually, however, a festival offers many delights to street and documentary photographers. A plethora of human experiences and a rich palette of emotions readily serve themselves up to the willing documenter in abundance. And this one was particularly special. In essence, I took a lot of photos. The main picture above was printed across a double page in the final Tomorrowland newspaper and a few others are also being put in some other places.
I'll post up a few more over the next few weeks, but I'll leave you with this one of Luke, in the airport, expressing, as only he can, the way he felt after leaving the festival.